Natasha Lavdovsky
1st Year, Intermedia
Website
Biography
Natasha Lavdovsky was born in Victoria, BC, and grew up in Tsawout First Nations unceded territory. She attended Princeton University, where she studied Visual Arts, Art History, Geology, Oceanography, Environmental Studies, and Psychology, eventually receiving a B.A. in Studio Art & Art History in 2009. In 2011, Natasha returned to the West Coast to pursue a self-lead investigation into how to live off the land. When living in Haida Gwaii, she gained a deeper understanding of the importance of decolonization and environmental stewardship, which has greatly informed her artistic practice. Natasha currently lives near the Salish Sea, in unceded Pacheedaht territory, where she is remotely pursuing an Intermedia MFA in Studio Art with Concordia University.
Statement
This is my attempt to get rid of fog. I waited months for the thick fog to arrive. When I saw it, I drove up a hill, hiked the rest of the way to the top, and there, using a car battery and an inverter, I powered a fan to blow the fog away. But I couldn't make it leave. The fog left after I did.
My art practice investigates my connection to the environment by building intimacy with natural materials and earth's processes. Time, seasonality, and the autonomy of non-human beings assert their restrictive power over my projects, requiring me to strike a balance between manipulation and facilitating organic participation. Through collaborating with natural and man-made materials and forces, I create visual extensions of my unease surrounding domesticity and my inherent desire to find comfort through altering my environment.
Atmospheric Manipulation (2019)
digital video performance (review from 00:00:10 to 00:05:10)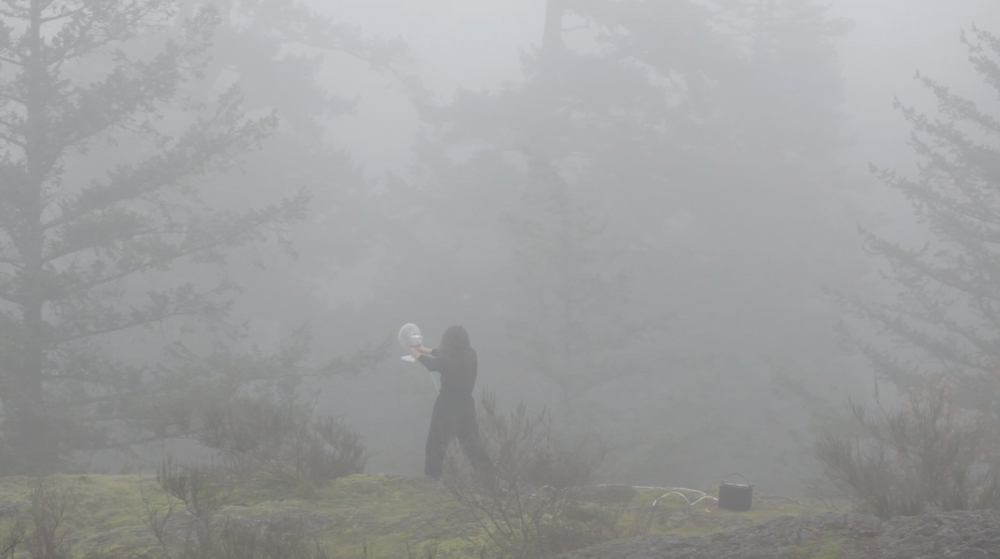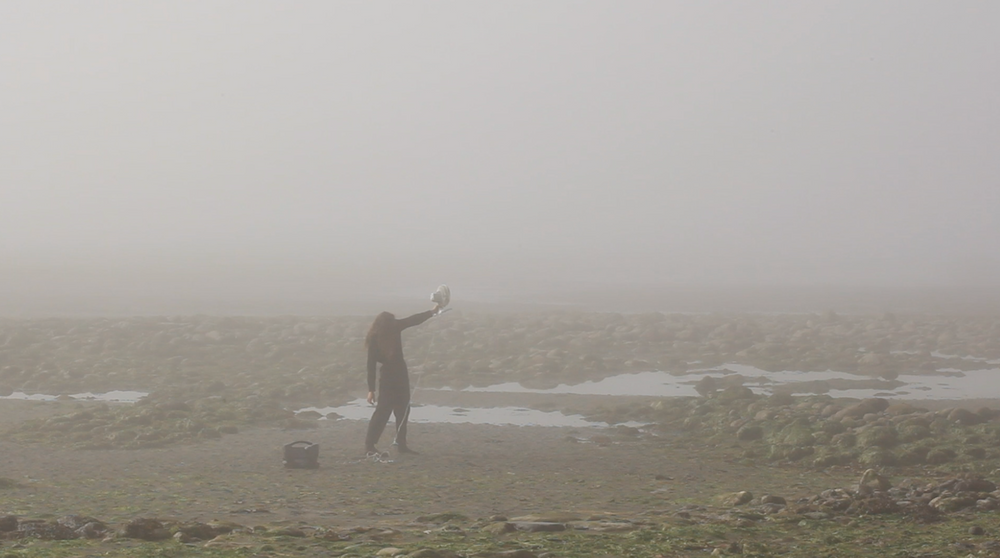 Atmospheric Manipulation (2019)
digital video performance (review from 00:00:10 to 00:05:10)