Brent Cleveland
3rd Year, Painting & Drawing
Website
Biography
Brent Cleveland is a Montréal-based artist and MFA candidate at Concordia University. He received his BFA at the Nova Scotia College of Art & Design in 2016 with high honours. He has exhibited his work in Halifax, Montréal, Toronto, and Los Angeles, as well as participated in a residency in Copenhagen, Denmark in 2019. He is currently completing his MFA thesis and is expected to graduate this fall.
Statement
Brent Cleveland's work translates the identities of figures he encounters in popular culture, fashion magazines, and art history. Extracting from these sources with humour and cuteness, the painting & drawing characters become absurd misfits as a foil to highlight disproportionate power structures.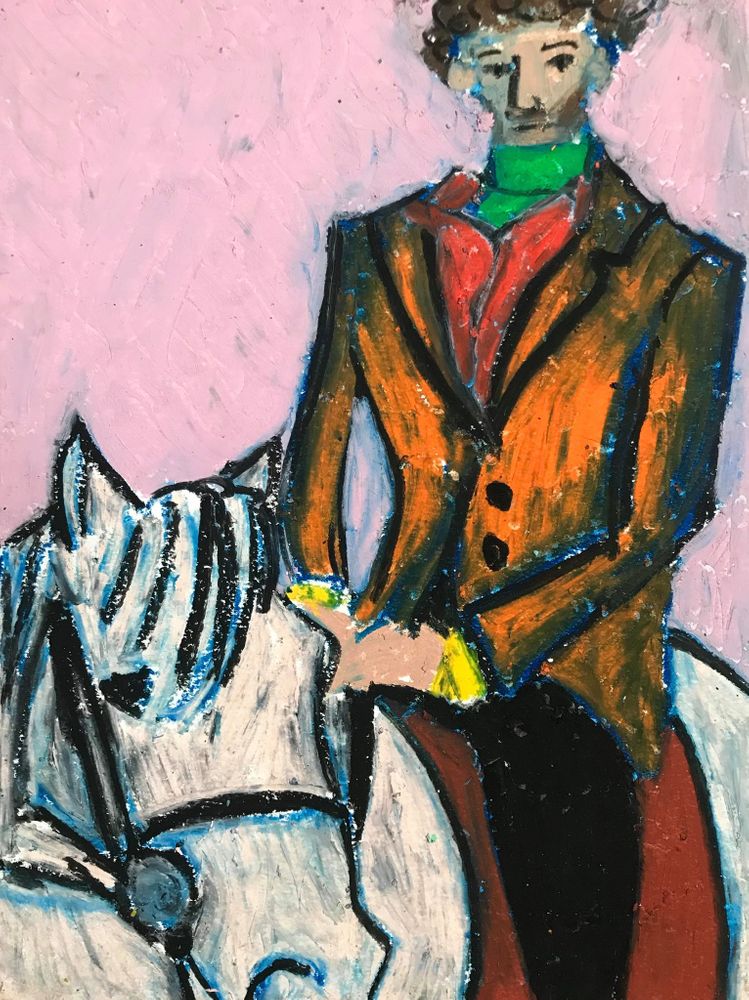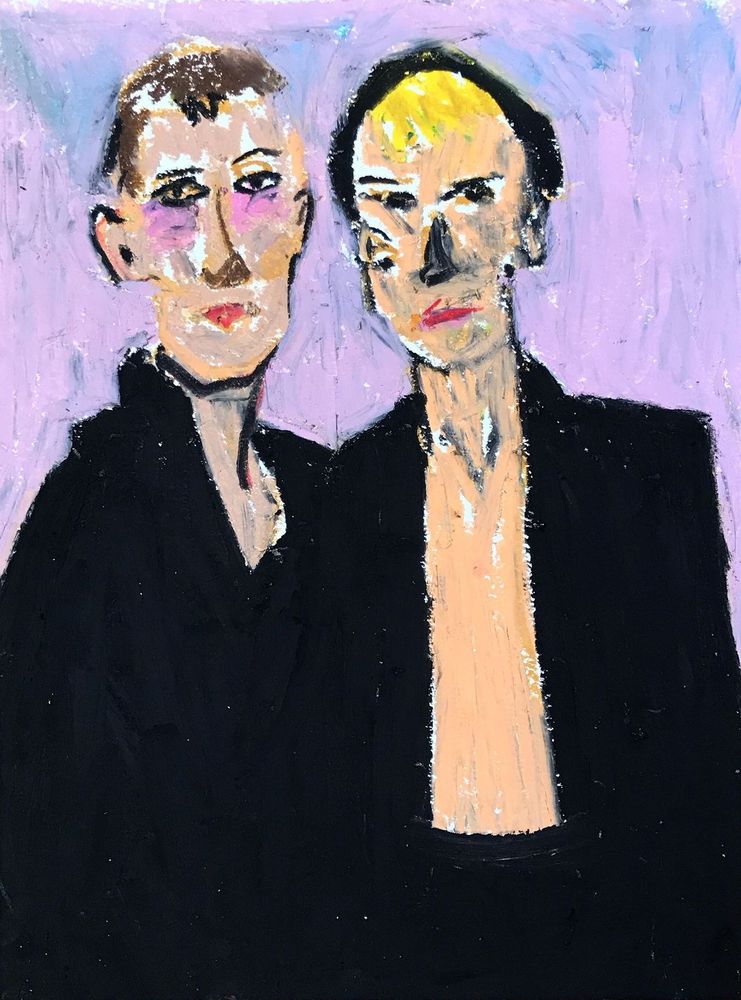 01. Horse & Rider 02. Hommes 03. Starry Nightwalke 04. Anthology of the Imaginary 05. Son of Bradford (2019)
Oil pastel on paper, 9"x12"